If you requested a Printable Download, it has already been delivered to you inbox.
I thought you might appreciate a great deal on these Charm Quilt patterns!
A One Time $20 Discount Just for YOU!
Nearly 70% Off!
Inspired Charmed Quilt Pattern Series for only $9
This is a 'forever' access Course. Once you buy it, you will always be able to view it at your leisure. The FREE PDF Pattern & Instruction Book is downloadable for easy access.
Get started on one of these gorgeous, quick Charm Square Quilts today.
You'll love these Charm Square Patterns!
Right Now You'll Pay Only $9!
That's $20 Off the regular price.


Nearly 70% Off!
Days

Hours

Minutes

Seconds
Don't wait, time is running out!
You will be redirected to Teachable.com for payment and instant access.
A Nearly 70% Discount You'll Never See Again!
These Charm Square Quilts will become your go-to when looking for your next quilt project. Each quilt pattern is versatile and can be changed dramatically depending on the fabrics you choose. Are you ready to get started on a charm square quilt that finishes easily?
CLICK THE BUTTON NOW to enroll in this course! It includes 5 individual charm square quilt patterns with instructions, lots of pictures and diagrams for easy reference, and tips & techniques to make your quilts look fabulous. PLUS a downloadable 20+ page pattern book is included with all the details you need to make each of these quilts.
This course is for all quilters who enjoy new and creative ideas to transform their quilts.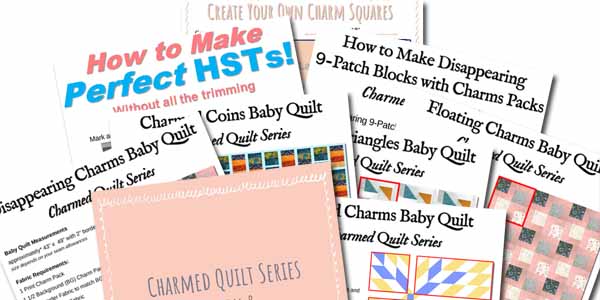 In addition to five fantastic charm quilt patterns, there are lots of tips and shortcuts included. Learn how to make your own charm squares with the handy template included. You'll be emptying your scrap pile in no time at all.
There are also some great half square triangle techniques for charm squares that will totally change how you sew triangles. No more trouble making perfect points with this easy method.
You'll be making spectacular charm square quilts in every size. Simply use the handy charm pack reference to determine the quilt size you want. Everything you need to make dazzling quilts is right here for you!
Quilting is creative and all about finding new ideas to jazz up your quilts. Make them a personal reflection of you! These new skills will add more creativity to your repertoire!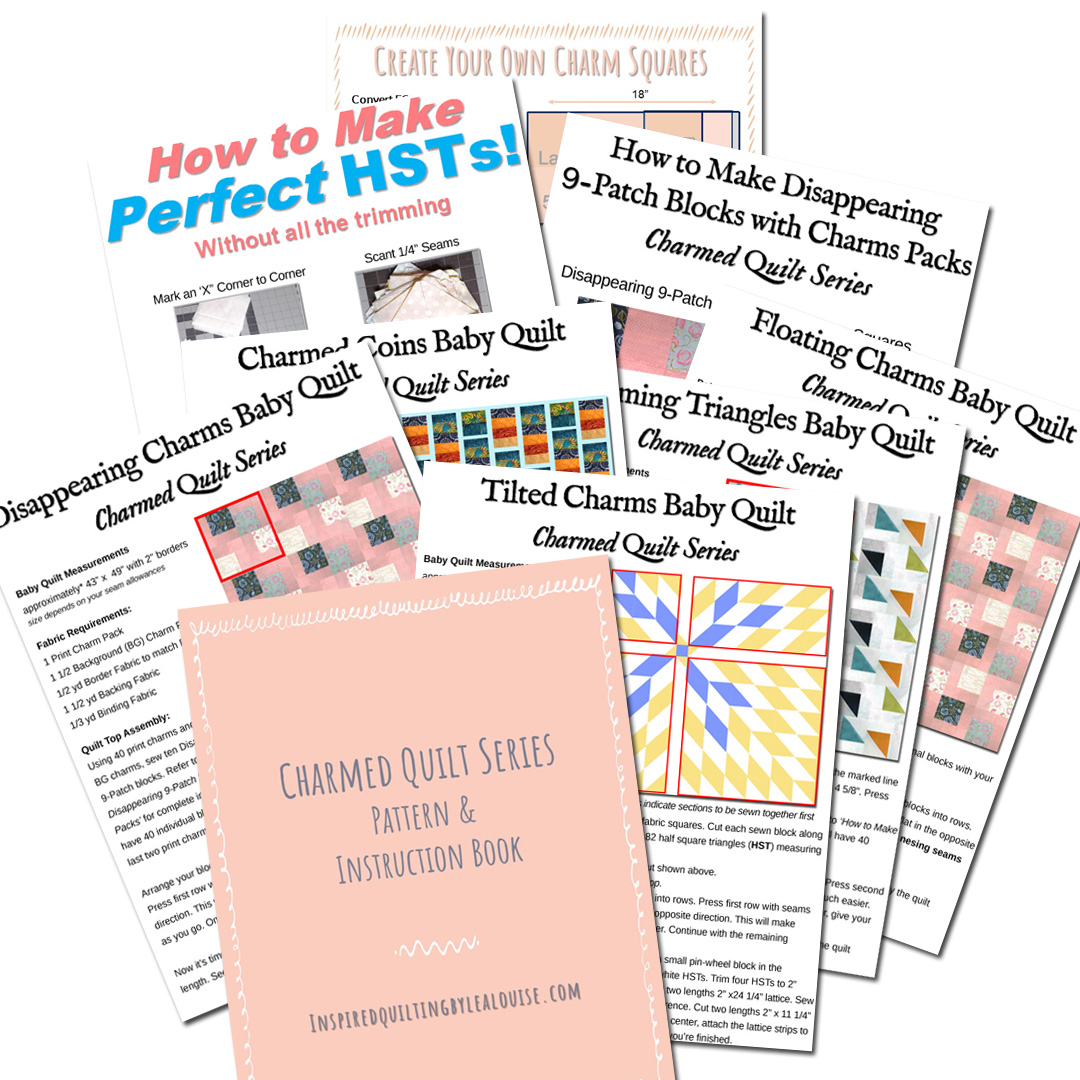 Read what others have to say about Inspired Quilting by Lea Louise:
Lea, You give me inspiration that I can't find anywhere else. I'm glad I met you, Christie
Thank you Lea for all of the creative ideas I have received. You are an inspiration. God's best to you! Cathe
As a lifetime quilter, I love inspiring other quilters of all levels to discover ways to turn fabric scraps into quilting treasures. Let me show you how to create more beauty in your live every day with these beautiful Charmed Quilt Patterns.
Okay, now let's quilt!